Air composed in the beginning of the autumn, during a period of peace and sensuousness under the celestial voute. It's an air music. A flute and a high-pitched and crystalline piano start a simple and beautifull dialogue around a theme and mingle as filament of the Milky Way.

The musical theme was directly inspired by the re-reading, many years after my childhood, of the Antoine de Saint-Exupéry's Petit Prince, whose heroic work was at the time one of the central pillars of my library.


| | | |
| --- | --- | --- |
| | Promenade sur la voie lactée | 5' |
In September 2018, following a request from the Brazilian performer José Eduardo Martins who particularly appreciates this very childish musical theme, and in perspective of his new CD 2019 on the subject, I find myself adapting it under 3 new additional versions (see below). The first for flute, piano and harp, the second for two pianos, and the third for solo piano.

Availables nomenclatures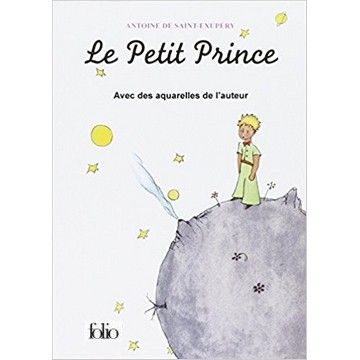 Buy the book on Amazon !